Spanning a career of more than 40 years in the concert industry,  Atamian introduced audiences to a brand of pianism combining brazened individualism with seraphic poetry.
As a first-prize winner in the 50th Naumburg Competition in New York in 1975, Atamian was not afraid to embrace new ideas or the controversies surrounding new forms of expression. He saw art as revolution and the artist as spokesperson for change.
His RCA recording of the solo piano transcription of Stravinsky's seminal The Rite of Spring became a landmark recording ushering in the new digital age. Alan Ulrich, long-time reviewer for the San Francisco Chronicle remarked in 2000: "Twenty years later, these remain 31 of the most exciting minutes of piano playing ever recorded."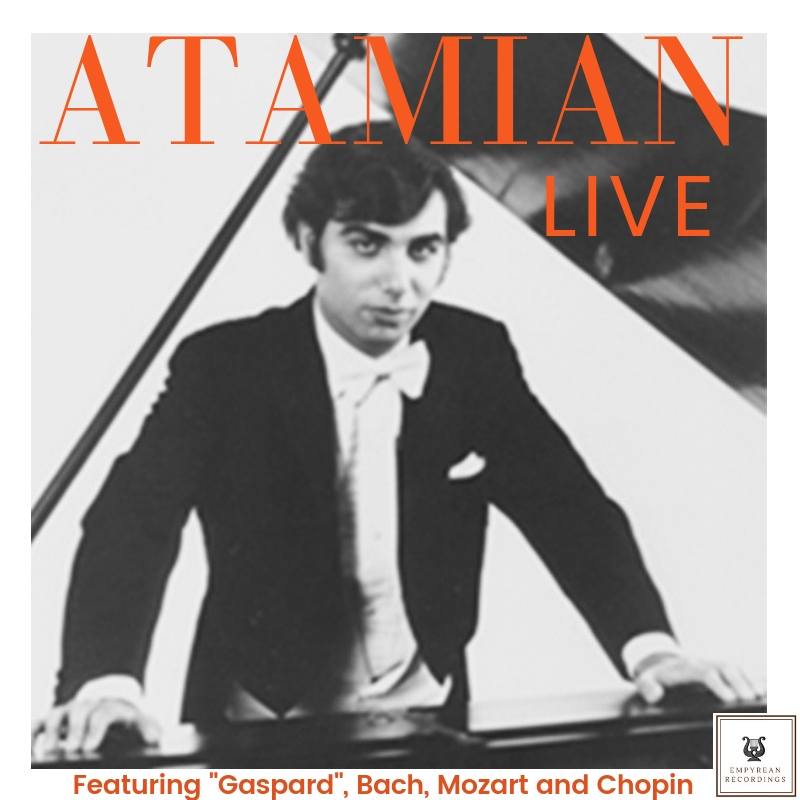 "Such playing comes only from a talent of the highest pianistic level"
San Francisco Chronicle
Atamian's rare brand of pianism blends intoxicating poetry and sumptuous color with fiery power. This recital is a feast for the senses and features Bach's Chromatic Fantasy, Mozart Sonata in A minor K 310, Ravel's 'Gaspard' and the Chopin Polonaise in F#minor Op.44
Experience the astonishing beauty of this NEVER BEFORE RELEASED MATERIAL. 
Download the evocative yet fiendishly difficult Ondine from Ravel's Gaspard de la Nuit.  It is the musical embodiment of a mysterious nymph who has fallen in love with a mortal. The fairytale comes alive in this impossibly perfect performance.