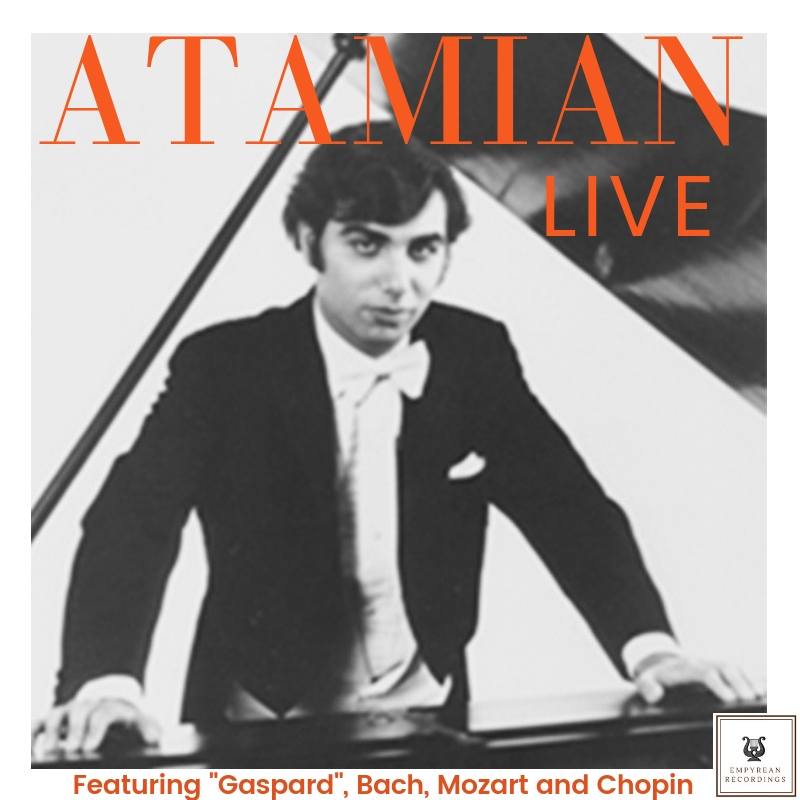 ATAMIAN LIVE
"Such playing comes only from a talent of the highest pianistic level" San Francisco Chronicle
Atamian's rare brand of pianism blends intoxicating poetry and sumptuous color with fiery power. This recital is a feast for the senses.
PROGRAM: Bach: Chromatic Fantasy and Fugue, Mozart: Sonata in A minor K 310, Ravel: Gaspard de la Nuit, Chopin: Polonaise in F# minor, Op. 44
The Rite of Spring
by Igor Stravinsky and Dickran Atamian (Audio CD – Aug 31, 1999)
$15.07
Stravinsky-Raphling: The Rite of Spring – Dickran Atamian, solo piano – Delos DE 1612: The first thing one may notice is that this CD is only 30 minutes long. But what else to pair with this except perhaps the orchestral version of The Rite? I would suggest the Stravinsky-cut piano roll (for four hands) of The Rite, but that's available on another label. Composer Sam Raphling made this transcription because he felt there was very little programmatic literature for solo piano, and that the Stravinsky version was thick and unwieldy. He wanted to create a pianistic, virtuoso piece – and he did, especially in the capable hands of pianist Atamian. The transcription is quite literal, but it doesn't sound like the pianist is struggling to cover every note the orchestra played as with the Stravinsky piano roll. And of course the mechanistic feeling of even the best piano roll is absent with this stirring performance by a real pianist.
"…one of the more enlightening incarnations of Stravinsky's masterpiece…this baby's a keeper."
Delos Spotlight: American Record Guide
Dickran Atamian,p-Delos 1612–30 minutes January/February, 2000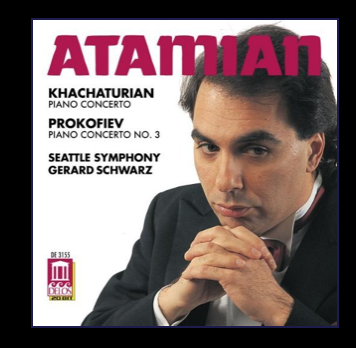 Khachaturian: Piano Concerto/Prokofiev: Piano Concerto No.3
$18.80
The Khachaturian Concerto is an old favorite of mine. I first heard it performed by British pianist, Moura Lympani, just after the War. It is one of those works that rattles around in one's head for years; then pops out into conscious memory from time to time. Finally, I did a web search and found it on Amazon. The artist, a gifted Armenian pianist named Dickran Atamian has mastered a very difficult piece. His performance of the third movement, Allegro Brillante, is as good as I've ever heard (with apologies to the late Miss Lympani).
Khachaturian is an acquired taste. His music is bold, and reflects the struggles of his people against the Turks in the early part of the 20th century. Underneath lies a melodic theme of indomitable spirit. All of this is captured by Atamian's mastery of the piece along with the excellent accompaniment of the Seattle Symphony under the direction of Gerard Schwartz. I venture that there are few artists alive who can master the rapid fingering of the Khachaturian piano solos like Atamian has done.
Prokofiev's 3d Piano Concerto, on the other hand, while brilliantly performed, does not match the grandeur of the Khachaturian. But I was not disappointed. In my view it didn't stand a chance.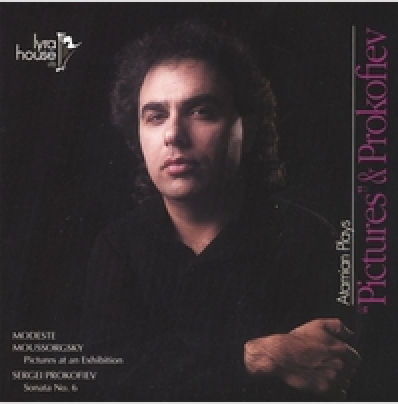 Pictures and Prokofiev
$20.62
Atamian's "Pictures" & Prokofiev CD is from early in his international career and demonstrates the roots of his dazzling technique, as well as the delicate sensitivity of his hands. These two monumental compositions test the limits of any pianist and clearly show not only the fiery, no-holds-barred style, but also the delightful versatility of this artist. In Pictures At An Exhibition, Mr. Atamian takes the listener through a gallery of paintings and depicts the observer strolling, stopping, looking, and reacting to the works. His expressiveness accurately and passionately describes each experience. Prokofiev's Sixth Sonata is a staple in the repertoire of only the most accomplished of pianists. Its angular harmonies and daunting technical challenges are delivered with ease and excitement by Mr. Atamian's profound experience and musical maturity.
"Mr. Atamian eagerly seizes every possibility in a sizzling performance that combines virtuosity, musical sensitivity and visceral impact." New York Times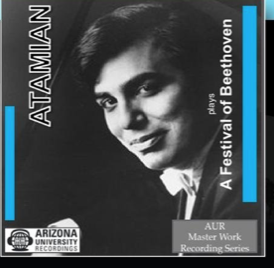 Atamian Plays a Festival of Beethoven
$15.99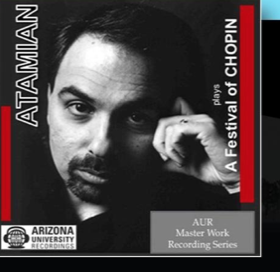 Atamian Plays a Festival of Chopin
$15.99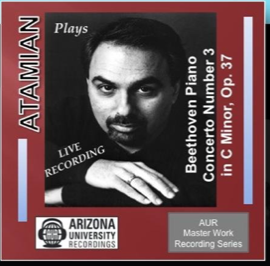 Beethoven Piano Concerto No. 3 In C minor, Op. 37
$15.99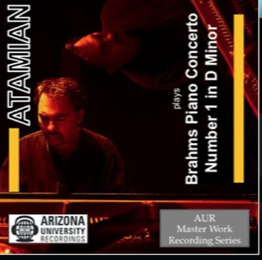 Brahms Piano Concerto Number 1 in D minor
$15.99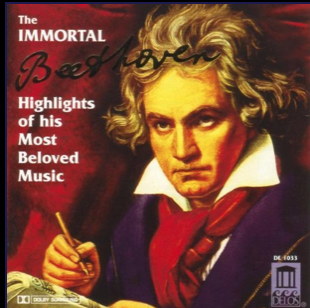 The Immortal Beethoven – Highlights of His Most Beloved Music
$15.07
This recording was inspired by the feature film "Immortal Beloved."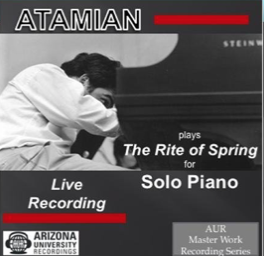 The Rite of Spring for Solo Piano, LIVE
$15.99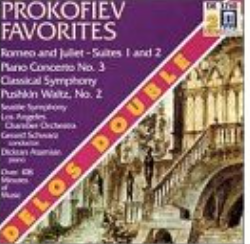 Prokofiev Favorites
$21.76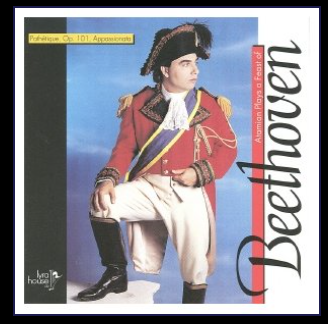 Beethoven: Piano Sonatas 8, 28 & 23
$19.99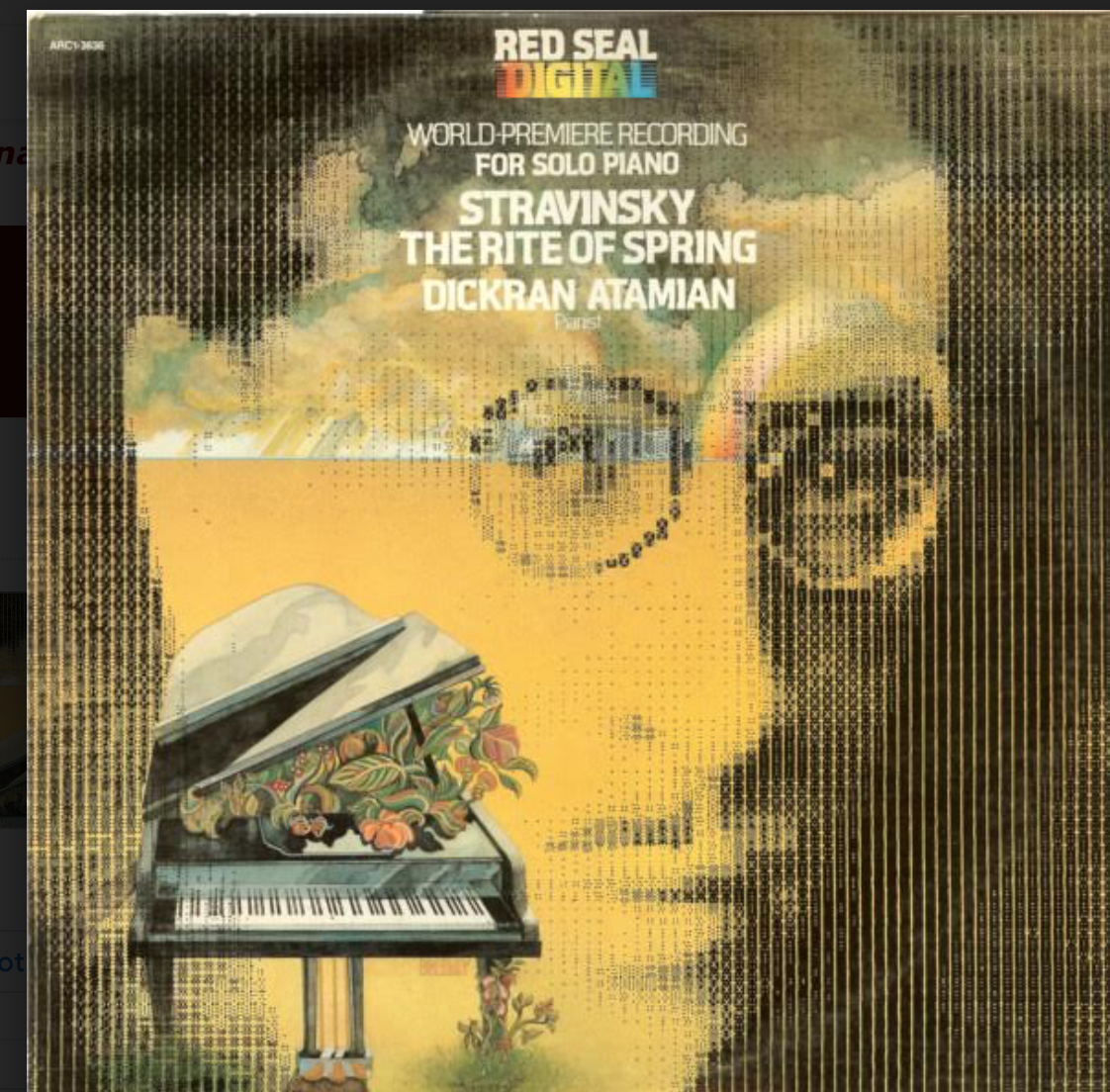 Stravinsky The Rite of Spring
$19.99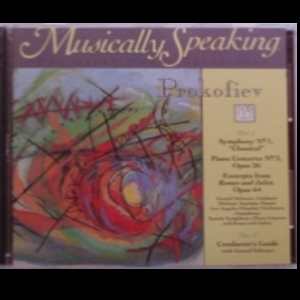 Prokofiev Piano Concerto No 3 op 26
Gerard Schwarz Conducts & Discusses
Prokofiev – Symphony No 1, ,Excerpts from Romeo & Juliet op 64 [Box Set]
$19.99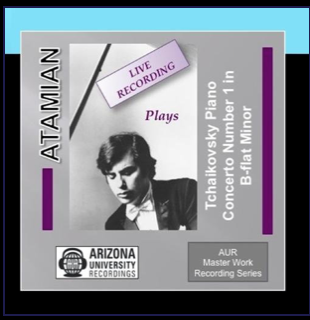 Tchaikovsky Piano Concerto No. 1 in B-flat Minor
$15.99
Schumann Piano Concerto In A Minor, Op. 54
$8.99